HHI AUS Hip Hop Dance Championships 2017
The Regional competitions went off the hook and now the top dance crews from around the country have now qualified for the National Championships. Thank you to all of you who were part of the NSW, VIC, QLD & ACT Regionals. Let's get ready for the National Championships!
VENUE

Hurstville Entertainment Centre
16 Macmahon St, Hurstville NSW 2220
1:30pm-4:30pm - Junior & Varsity Division PRELIM (Doors open 1:00pm)
7:30pm-9:30pm - Adult & Mega Crew Division PRELIM (Doors open 7:00pm)
11:00am-2:00pm - HHI Rules & Regulations Workshop
1:30pm-4:00pm - 2 vs 2 All Styles Battles NOVICE & PRO
6:00pm-9:30pm - National GRAND FINALS | Crews & Battles
(Doors open 5:30pm)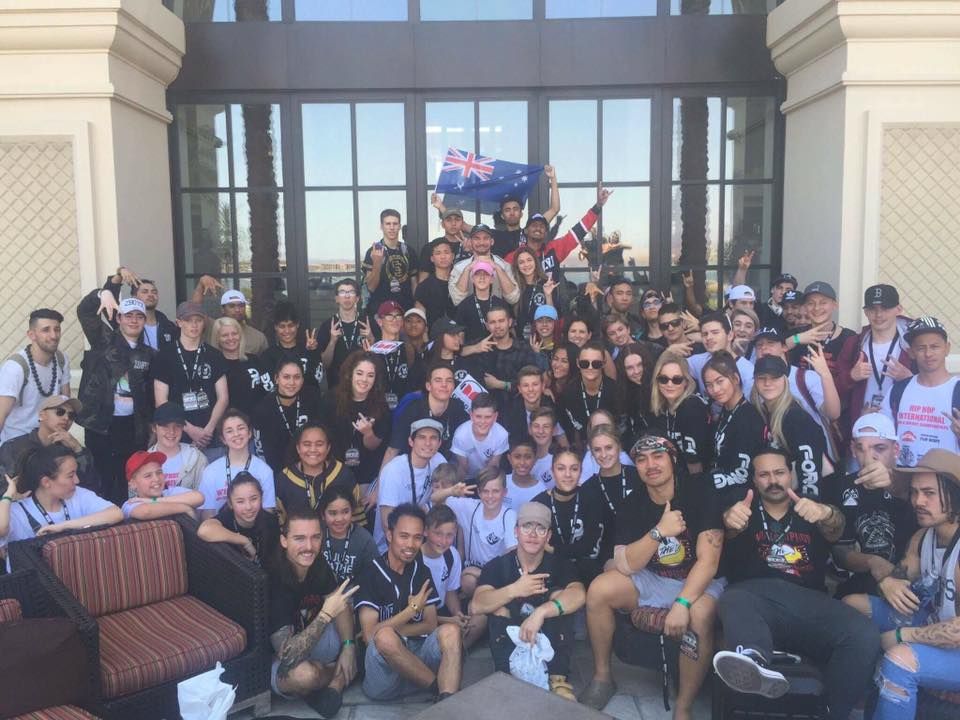 Team Australia at last year's World Championships in Las Vegas, USA
Connect with us on social media to get updates and to follow the journey of our dance athletes.

#HHIaus2017 #GoForGold2017