Jam Republic: Summer Jam Dance Camp (Singapore)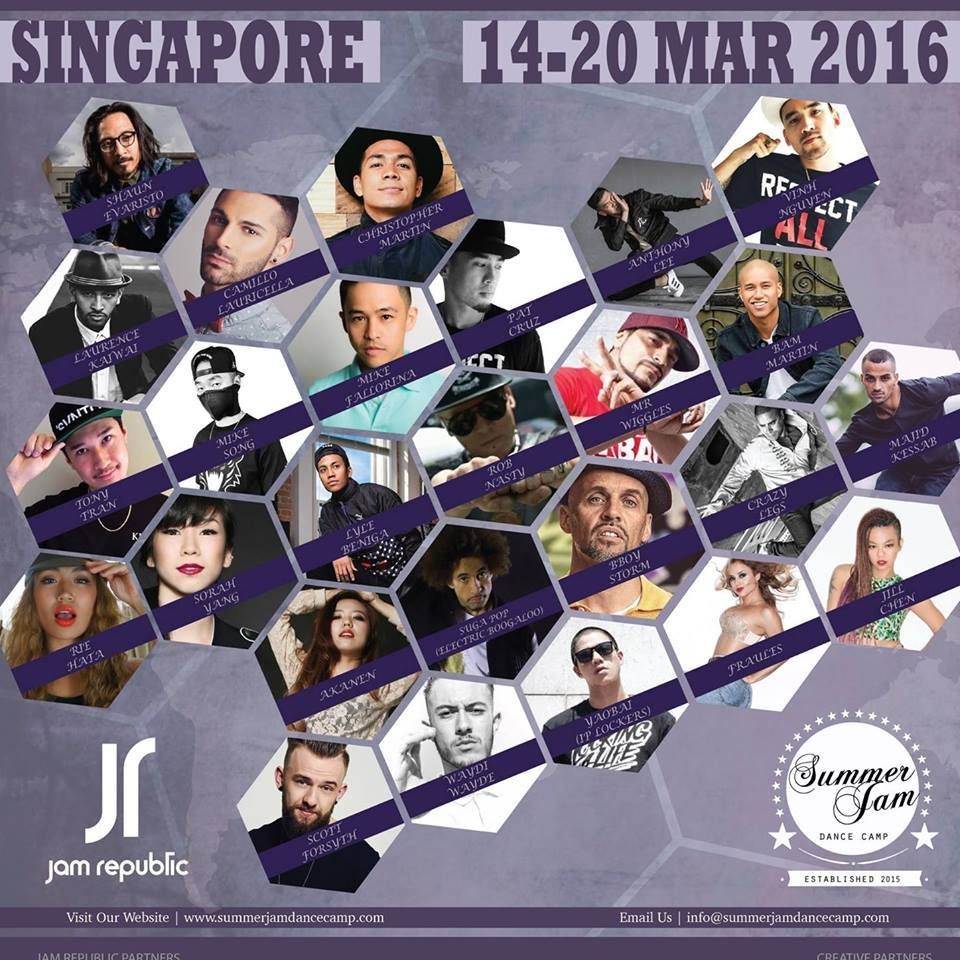 ★ ★ SUMMER JAM DANCE CAMP ★ ★


Summer Jam Dance Camp is the biggest urban dance convention in the Asia Pacific. Dancers from around the globe gather to experience world class training from an all-star line up of choreographers and dance mentors. Created on March 2015, the event doesn't just offer intensive training but also a unique opportunity to experience fun and party with everyone that will be there, bringing together dancers from different backgrounds & dance genres.
The whole event is an amazing way to learn from the best, gain inspiration from each other while enjoying the fun party vibe this summer.

This is hosted by the Jam Republic network & Recognize Studios, which is a network that spreads across Asia, Oceania & Europe.

Summer Jam 2016 will be held on March 14-20 in Singapore. It will be in conjunction with the Radial Forze Jam, which is one of the biggest gatherings of B-Boys & all-styles dancers on the planet. The line up is insane! More info and registrations at
www.summerjamdancecamp.com

"Dance All Day, Party All Night!" .. See you there!